Hypochlorhydria - Possible Cause of Bad Breath
Friday, December 30 2005 @ 12:22 PM MST
Contributed by:
Jimi Stein
Views: 67,235

I just found out another possible cause of Bad Breath that is called hypochlorhydria, when the stomach doesn't produce enough acid. Somebody mentioned it and he had a bad breath for really long time, but when he started taking HCL with pepsine, his bad breath was gone. In the following sentences you can find out more about hypochlorhydria. People with hypochlorhydria often say that they feel hungry all the time. Food isn't being properly digested, and absorption of nutrients is impaired, triggering hunger.

How common is hypochlorhydria?
More common than you might think. It's estimated that 10 to 15% of the population have hypochlohydria. Stomach acid production naturally declines with age beginning in the mid thirties. By the time people reach their fifties, some doctors who treat this condition say that the percentage of people with this condition is closer to 50%. While it's undisputed that production of stomach acid slows with age, most conventional doctors don't test for or know how to treat this condition.


What are the signs and symptoms of hypochlorhydria?
gas, bloating, burping after meals

sluggish digestion - food seems to sit in the stomach after meals.

heartburn not due to excess acidity

bad breath - undigested meat protein putrefies in the intestines, producing foul-smelling odor.

upset stomach, diarrhea

iron deficiency

low energy

weak, brittle, or peeling nails

dilated capillaries in the cheeks and nose

dry and thin hair and skin

acne
Why is stomach acid important?
Stomach acid plays a vital role in maintaining good health. Let's take a look at some of the functions these gastric juices have:

Stomach acid is needed to digest protein. The acid activates an enzyme, pepsin, which breaks down the protein we eat. If there is insufficient stomach acid, hair, skin, and nails become weak and deficiencies of vital hormones, enzymes, and neurotransmitters can result.


Stomach acid stimulates the pancreas to produce digestive enzymes. Stomach acid mixes with the food we eat and it's this acidity that triggers the pancrease to release digestive enzymes lipase (to digest fat), amylase (to digest crabohydrates), and protease (to further digest protein). If there is hypochlorhydria, digestion of fat and carbohydrates are also impaired, resulting in bloating, indigestion, and deficiency of fat soluble vitamins A, D, E, K.


Stomach acid helps keep the digestive tract free of unwanted bacteria and yeast. Hypochlorhydria can lead to bacterial overgrowth and candida yeast infection, resulting in poor digestion, bloating, IBS-like symptoms, fatigue, and chronic yeast infections.
Stomach acid is needed to absorb minerals. One clue to doctors is low iron, even though the person gets enough in their diet. Other minerals that rely on stomach acid to be absorbed are calcium and zinc. Chronic malabsorption of these minerals can manifest as low bone density and increased susceptibility to colds and flu.
The stomach glands that produce acid also produce intrinsic factor, a substance needed to absorb vitamin B12. Symptoms of vitamin B12 deficiency are depression, fatigue.
What causes hypochlorhydria?
bacterial infection (h pylori)

aging

adrenal fatigue

chronic stress

alcohol consumption
Related conditions
Because food isn't being properly digested and nutrients aren't absorbed, hypochlohydria is believed to contribute to the onset of many diseases, including: Chronic fatigue syndrome, autoimmune Diseases, rosacea, vitiligo, gallbladder disease, hypoglycemia, asthma, adrenal fatigue, chronic hepatitis, celiac Disease, chronic thyroiditis, diabetes, eczema, food allergies, gastritis, Graves disease, hepatitis, hives, lupus, osteoporosis, pernicious Anemia, psoriasis, thyrotoxicosis, ulcerative colitis, multiple sclerosis (MS), and rheumatoid arthritis.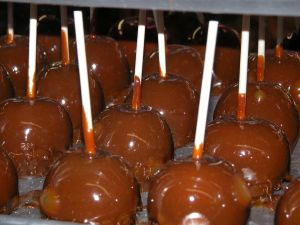 How is hypochlorhydria diagnosed?
If you think you may have hypochlorhydria, it's important to receive a proper diagnosis, because hypochlorhydria can be confused with hyperacidity and gastric ulcers, conditions at the opposite end of the spectrum.

The Heidelberg Gastric Analysis test is considered one of the most accurate. It's also one of the most expensive tests. The Heidelberg test involves swallowing a vitamin-sized capsule containing a pH meter and radio transmitter. The patient then drinks a solution of water and bicarbonate of soda, which normally stimulates the release of stomach acid. The pH is transmitted to a receiver that is placed on the outside of a person's body near the stomach, and the fluctuations in pH are plotted on a graph, called a gastrogram. After the test, the capsule passes through the digestive tract and is excreted.
The gastro test is a simple, less expensive version of the Heidelberg. It's also less accurate. The gastro test involves swallowing a vitamin-sized capsule containing pH string. Holding the end of the string, the patient swallows the capsule, which dissolves as it makes its way down the esophagus until it the opposite end is in the stomach. After 10 to 15 minutes, the end of the string that the patient is holding is gently pulled until the entire length of the string is removed. The end that was in the stomach is compared to a color key to measure the pH. It should be in the acid range. Neutral pH is a sign of hypochlorhydria. This may also be combined with a baking soda challenge.

Natural treatments for hypochlorhydria

Chew thoroughly - One of the most simple things you can do to lessen the job of your digestive juices is to chew your food thoroughly.


Multivitamin - Because hypochlorhydria can cause malabsorption of many vitamins and minerals, it's important to take a good multivitamin/mineral supplement.


B complex - An extra B complex supplement may be necessary for some. Vitamins B1 and B5 help to repair the stomach glands, vitamin B3 helps increase acid release, and folic acid and vitamin B12 are often deficient in someone with hypochlorhydria.


Bitter herbs - Bitter herbs stimulate the secretion of stomach acid and digestive enzymes. Examples of bitter herbs are gentian and dandelion. To have the full effect, they must be taken in liquid form (vs. capsule), because it's the bitterness that triggers the release of the digestive juices. Add up to 3 ml of the herb tincture to room temperature or warm water and sip. Drink 15 to 30 minutes before eating. Another option is to buy a herbal tea containing bitter herbs and drink one cup before eating.


Digestive Enzymes - Look for a blend that includes lipase to digest fat, protease to digest protein, and amylase to digest carbohydrates.


Betaine Hydrochloride - Look for a capsule (not tablet) that contains both betaine hydrochloride and pepsin. It should be taken at the start of a meal, and the dose depends on the size of the meal. I only recommend taking this under the supervision of a health care practitioner, because too much can lead to stomach bleeding or ulcers even in the absence of symptoms. Betaine hydrochloride also should not be taken by people taking cortisone, NSAIDS, or aspirin. People who have peptic ulcer disease or abdominal pain also shouldn't take betaine hydrochloride. If abdominal pain, burning, discomfort, dark stools occur, it should be discontinued immediately.


Herbal antimicrobial- If there is bacterial or yeast overgrowth (a typical symptom is bloating after eating carbohydrates) grapefruit seed extract, clove, peppermint may help eradicate unwanted bacteria and yeast.


Ginger Tea - Ginger aids digestion and elimination, and reduces bloating. In Ayurvedic medicine and traditional Chinese medicine, ginger is a digestive tonic. Learn how to make ginger tea.