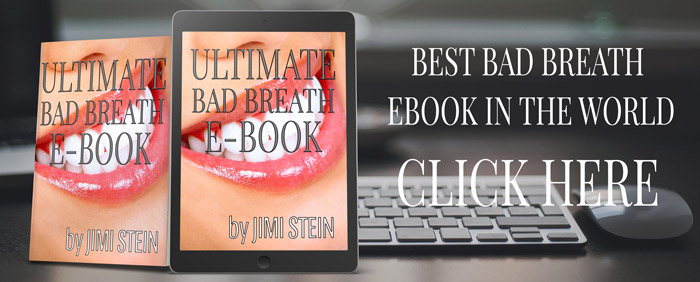 Newbie
Posts: 32
Joined: Tue Apr 28, 2015 10:20 pm
Location: London
Gender: - None specified
Age: 39
"If it were a case of oxygen"
About this comment, read the attatchment about oxidizing agents...
Attachments

OXIDIZING BIOCIDES... BIOFILM MATRIX copy.png (236.81 KiB) Viewed 253 times
---
---
---
Newbie
Posts: 44
Joined: Wed Sep 27, 2017 2:52 pm
Location: Rome
Gender: - Male
Sam2 wrote:@Johnv713

Thanks for your input.

https://www.amazon.com/Waterpik-Aquariu ... QQ0VU?th=1

Water pik Cost: 80.93$

https://www.amazon.com/PRO-Dental-Probi ... B9JIG?th=1

Probiotics cost: 21.80$

https://www.amazon.com/NOW-Foods-Oralbi ... oralbiotic

Probiotics cost: 43.45$

I have been experimenting different methods for 25 years and have been down both the Waterpik and Probiotics routes (I refer to the brands above which I have bought and used.)

Waterpik - Most of bb (Type 1) comes from the tongue... I read your posts about blasting with the Waterpik, although my personal experience is that a blast is not as effective as a brush... a brush gets down deeper to where the bacteria are, whereas a blast stays more on the surface... a scrape is good too, although I am open-minded enough to try a post I have read on this forum that a scrape is not good. (I am of course talking about the tongue, there is no doubt that Waterpik is a good interdental solution, although I am not sure if it recedes gums in the long term, so I'll still go with the floss.)

Probiotics - The theories behind probiotics are great... use an antibacterial rinse to clear the bacteria from the mouth and repopulate it with non bb-producting bacteria. I have used them and they are not bad. But once you stop using them, guess what happens?

I have many solutions that work for me: Chlorhexidrine Gluconate, Hydrogen Peroxide (mixed with water or baking soda), etc. etc... and I have no doubt that Waterpik and Probiotics work for you... but I'm trying to go down a different route at the moment... besides creating an systematic environment which discourages the oral production of VSCs through nutrition, I'm also trying more natural antibacterial ingredients to treat locally... lemon pulp rests on your tongue and soaks into it... and baking soda is a great warrior against bb. Anyway, this method is just one of several natural remedies.

I would not describe reading about, or trying new methods to combat bb as 'trivial,' and definitely not a waste of time (I have read about several new ides from this forum)... and lemon and baking soda is far cheaper than Waterpik and Probiotics.

So, once again, thanks for your input, but do recognise that there are several solutions and it helps no-one when you try to knock down a solution which works for a certain person...

For example, I read your posts about Waterpik and Probiotics and have given a detailed explanation why I do not do it anymore... but I'm not going to say it's a waste of time or money...

After all, this forum is for sharing positively, which is what I am doing.
I think Sam2 is right.let's not knock down on certain product(s) just because it did not work for us. i also made this same mistake but, i got correction by comment posted by the admin of this forum.
i believe since, there are various cause for this attack, what is working for mr A will not work for mr B. for instance, i bought sodiumbicarbonate after watching few video's on youtube with lot of +++ comment(s). followed and applied the instruction's correction but notice no difference. so, i quit and stick to what is working .
In conclution; My suggestion is that we should be careful when it comes tobuying product's base on recomendation on site(s) like youtube (alway's do yr research if,possible ask question on this forum). this does not mean that there no good tutorial's that actually work asdescribed on youtube. We should take precaution when testing new product's. It is adviceable not to try multiple product's at same time. I made this mistake at the earlier stage because i was desperate in search of solution.
Cheer
Smilingagain
---
---
---
Return to "GENERAL ABOUT BAD BREATH"
Who is online
Users browsing this forum: No registered users and 5 guests