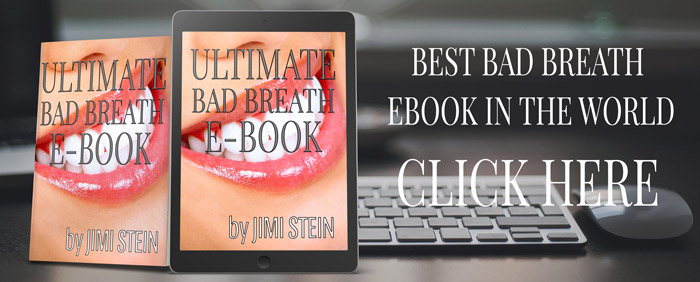 so easy and works so well, eat 2 whole lemons done. bye
---
---
---
Junior
Posts: 76
Joined: Wed Dec 14, 2011 4:49 am
Gender: - Male
Age: 28
---
God
Posts: 554
Joined: Sun Aug 02, 2009 3:53 am
Gender: - None specified
---
---
---
---
Site Admin
Posts: 1926
Joined: Thu Jan 01, 2004 8:00 am
Gender: - Male
Age: 42
Contact:
maclean wrote:so easy and works so well, eat 2 whole lemons done. bye
thanks buddy, you cured many of us, may your feet be blessed

Welcome to my site badbreathhalitosis.com, This is me, Jimi Stein, I created this site 12 years ago....Love you, you are my family. Check my bad breath ebook I wrote a while ago,
http://www.badbreathhalitosis.com/ebook
---
God
Posts: 554
Joined: Sun Aug 02, 2009 3:53 am
Gender: - None specified
LOL!
"Sometimes, I feel discriminated against, but it does not make me angry. It merely astonishes me. How can any deny themselves the pleasure of my company? It's beyond me." ~Zora Neale Hurston
---
---
Sheriff
Posts: 322
Joined: Tue May 21, 2013 4:29 am
Location: Calgary, AB
Gender: - None specified
Age: 30
lol I remember reading this post a long time ago, smirking and rolling my eyes. But I have been doing this for the past week and noticed improvement.

The real issue with this whole Bad Breath thing and the point that all of us need to remember is that our BB are not all the same and do not all have the same causes. Some could be caused by issues in the throat vs. some could be caused by stomach issues etc. This is a point I myself rarely remember, and in turn I get soo frustrated and angry by some posts on here that I feel are "stupid", "fake", or "spam".

Over the years my focus on where I thought my bb must be coming from was mouth/nasal related. Recently tonsils/adenoids; and GERD as a possibility. It wasn't until last week when I found out a real life friend of mine has been able to get rid of bb from the whole lemon thing. Because I actually know this person, I decided to give it a try.

Anyways, my point is let us all try to be more open to posts [ofcourse not condoning the ones that are obviously spam] - no matter how random or ridiculous they might seem. Otherwise, this might deter some people from posting in future.
---
---
---
Who is online
Users browsing this forum: No registered users and 2 guests