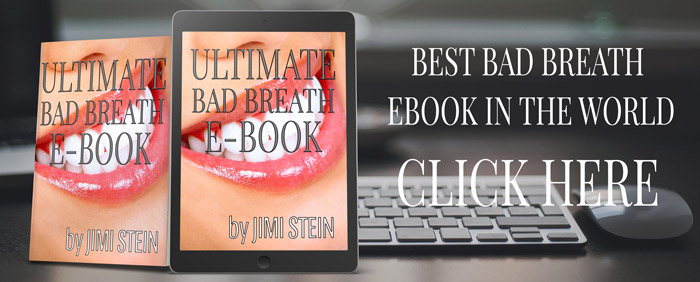 Total Newbie
Posts: 8
Joined: Wed Aug 23, 2017 7:29 am
Location: El Paso Texas
Gender: - Male
Age: 44
Ive had bad breath since I was a 13 year old in 7th grade. I'm 42 years old now, I still remember the day I noticed I had bad breath. I was in line for lunch talking to my friends 7th grade I was 13 years old, they all of sudden said something stinks, I remember being the only one to say I couldn't smell anything. Well all of a sudden my friends said it was me, then they figured it was my breath. I remember going home and at night i brushed and flossed my teeth real good even used scope did the same the following morning. Same thing happened at recces my friends said I smelled like shit. Went to the dentist a few weeks later said my teeth were fine. Well the years went by and i would always hope my bad breath went away for the next school year, I brushed my tongue teeth flossed everyday nothing helped. High school was a nightmare for me. I am considered very good looking, girls would want to sit by me, i would open my mouth and they would gag or never talk to me again. I never really had a girlfriend in high school I had dates or very short relationships but due to my bad breath I was very lonely most of the time, hated lunch time I was always alone it was so embarrassing. I almost had a date for the senior prom but she turned me down last minute, heard from one of her friends that it was because i smelled real bad. I had suicidal thoughts sometimes but never attempted it. Make a long story short, im married with 2 kids, my wife's sister, brother their wives and husbands have smelled my breath and made comments before. I feel bad for my kids I went to a parent teacher conference and the teachers and other parents were grossed out by my breath, I hate social engagements. I have a wonderful wife and kids that what keeps me going. This is my first time writing about my experiences thanks for listening.
---
---
Do your kids have BB. Do you think it came after a round of antibiotics. Have you tried changing your diet?
I believe my bad breath started after multiple rounds of antibiotics between the ages of 2 and 10. Attempting a fecal transplant in 2018 to cure it.
---
Total Newbie
Posts: 8
Joined: Wed Aug 23, 2017 7:29 am
Location: El Paso Texas
Gender: - Male
Age: 44
Gotshot26 hello thanks for reading my post. No my kids dont have bad breath, in fact no one in my family does just me. Ive thought about the antibitics being the culprit. I remember being sick in the summer after 6 th grade i was sick for 3days, my mom took me to the drs office and he gave me a round of antibotics shots. This was about 6 months before i got bad breath, so im thinking it was the antibotics.
---
---
---
Who is online
Users browsing this forum: No registered users and 1 guest