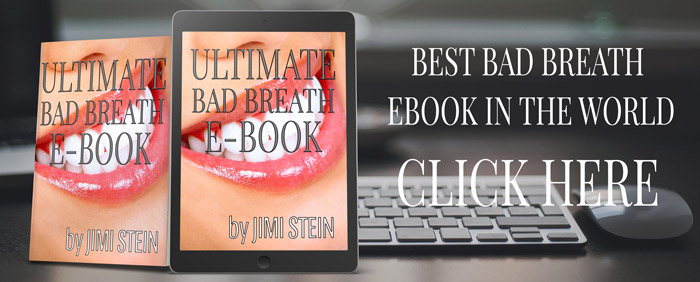 ---
Site Admin
Posts: 1956
Joined: Thu Jan 01, 2004 8:00 am
Gender: - Male
Age: 43
Contact:
How strong is your bad breath from 1 - 10 (10 is the strongest)
Welcome to my site badbreathhalitosis.com, This is me, Jimi Stein, I created this site 12 years ago....Love you, you are my family. Check my bad breath ebook I wrote a while ago,
http://www.badbreathhalitosis.com/ebook
---
---
Kind of hard to know. Some people claim to fill a room. How strong is number 10? My breath travels like 2 meters when i talk, but i have never filled a room. If i shut my mouth no one notices.
---
---
Who is online
Users browsing this forum: No registered users and 1 guest